Three Ways to Pay for Postage
There are three common ways to pay for postage for business mail. Each method can be used for First Class, First Class Presort, Standard Presort and Non Profit Mail. These three methods include;
Permit imprint

Postage metering

Postage stamps
We'll outline what is involved for each method.
---
Permit Imprint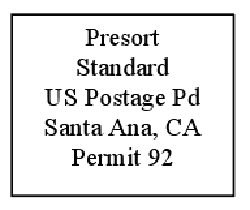 A permit imprint is the most popular form of paying for postage. The mailer must pay a fee to apply for the permit, which must be renewed annually. This of the permit as a checking account at the postal service. Money is deposited into the account and withdrawn before the mailing can be released at the Bulk Mail Entry Unit.

An advantage of using the permit imprint is that the indicia can be printed at the same time the mail piece is produced. This is significantly faster (and less expensive) than using postage metering or using a postage stamp.

Another benefit to using a permit imprint is that we allow customers to use our permit with their mailing. We act as the mailing agent and collect the postage from the customer and deposit into our own account to be withdrawn when the mail is delivered for inspection.
---
Postage Metering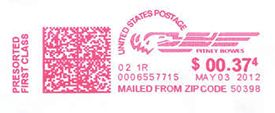 Postage metering prints an exact postage amount on a mail piece. We can apply postage to post cards, self mailers or envelopes. Metered mail is a popular alternative to using a permit indecia or pre-cancelled stamp.

We can meter first class, first class presort, standard presort and non profit mail.
---
Postage Stamps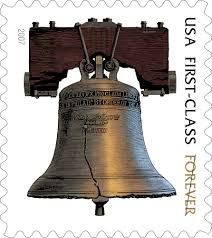 Postage stamps are popular for personal mail; not so much for business mail. In fact, postage stamps are the least common method of paying for postage for business mail. Stamps may be applied by machine or by hand depending upon the class of mail and the quantity of pieces in the mailing. Stamps that are applied by machine must be purchased in rolls directly from the Postal Service and it the quantities they provide them in.

The Postal Service does not sell broken cartons of stamps; if you need only 3,000 the Postal Service will require that you purchase 5,000, so be prepared to have unused stamps after your mailing is complete.