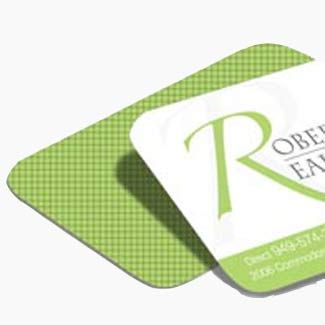 Round cornering is a popular and inexpensive way to differentiate your printed piece from the norm. Popular items to round corner include;
Business Cards
Gift Cards
Announcement
Invitations
Door Hangers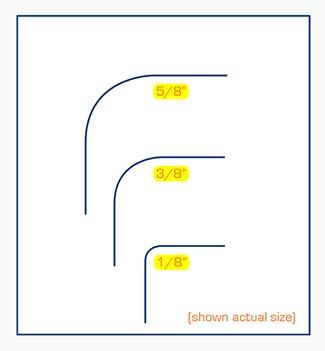 We provide three sizes of corners, 1/8", 3/8" and 5/8" and produce round cornered pieces using a special round cornering machine. Since we do not use a die, the process is fast and inexpensive.

It should be noted that post cards cannot have more than 1/8" radius and still be mailed by the US Postal Service and receive the lower automated rate. 
We would be happy to provide you with a free estimate on your next round cornering piece.