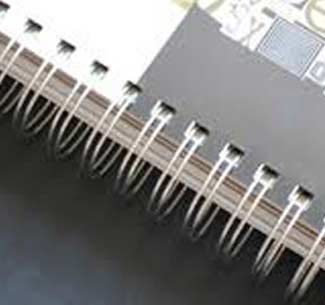 Wire binding uses a metal double looped wire that is crimped to securely hold punched pages together. Wire binding is a little more expensive than coil binding, but it also provides a more professional look to the finish piece. Wire binding comes in a variety of colors, but 90% of what we produce is either black or white. 

We produce wire binding books in quantites from 1 to 1,000 and in all shapes as sizes. 
Ask us for a free estimate on your next wire binding project.