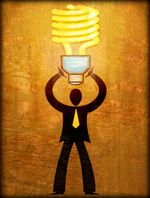 How your message is communicated is the creative element in a successful direct mail campaign. We love the creative side of our business and offer many personalized services that will add interest to your message. But even the most beautiful direct mail design will deliver a lower response rate if the audience and the offer are not given priority.
I'll paraphrase a successful direct marketer friend of mine, "The role of direct mail is to sell, not to make history."
I invite you to share your comments with me. Send an e-mail by clicking on my signature.