Perfect Binding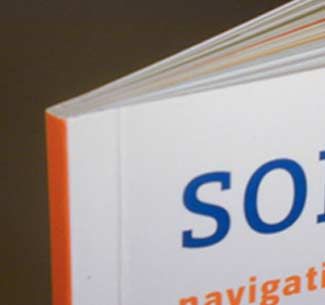 Perfect binding produces a high quality finished product just like a paper back book found in a book store. We use a combination of glue and pressure to seal the inside pages to the cover before trimming the book on three sides.

Perfect binding has one option that all other binding solution do not offer....the ability to print on the spine. 

We typically perfect bind books that have a minimum of 35 sheets of paper and in orders between 25 and 1,000 copies.

Ask us for a free estimate on your next perfect binding project.