When used in conjunction with direct mail, our solution enables you to do the following: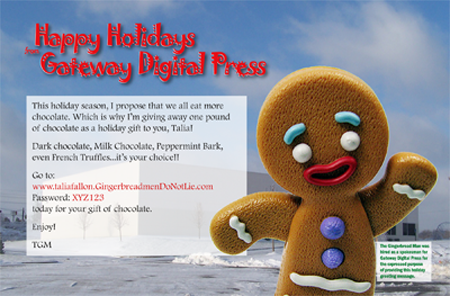 Step 1: Attract. Print Personalized URLs on each Direct Mail Piece
Using your campaign's mail file, we generate and hosts a Personalized URLs for each recipient, as well as automate the process of inserting these unique addresses into the mail file for inclusion in each direct mail piece.
Since studies have shown that more than 40% of direct mail recipients prefer to respond online, Personalized URLs provide a convenient response option.
next, Interacting with the Recipient