Catalogs and Booklets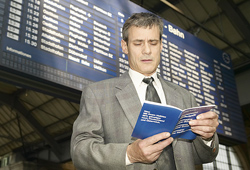 Catalogs or booklets are a great way to organize your products or services into an easy to use marketing tool. We create catalogs in many sizes and styles in single color to full color.
We have in house bookletmaking capabilities we can print and finish your catalogs quickly and cost effectively. We can also mail your catalogs from our in house Mailing Services department for added convenience and increased postage savings.
Contact us for a free estimate on your next catalog or booklet.
---